By BitcoDavid
We have mentioned before, that Deaf inmates pay a much higher rate for phone service, than do hearing inmates. Furthermore, most facilities offer only the bare minimum in terms of usable telephone communication devices, to Deaf inmates. Add to this the fact that communications companies and the prison facilities themselves, profit off phone use by all inmates, and you can easily see why this is a problem that we need to address.
Below is a reprint of the FaceBook page regarding this event. Font emphases and additional links are mine. Here's the FaceBook link. https://www.facebook.com/events/683795964980254/
People can attend in person, or view the entire event online. A link to the streamed event can be found in the text below.
The Federal Communications Commission has invited HEARD's founder to speak about issues important to deaf and hard of hearing prisoners at the Reforming Inmate Calling Services Workshop that the FCC is hosting on Wednesday, July 10, 2013.

The workshop is free and open to the public. Please come show the FCC that we support equal access to telecommunications for deaf, signing, and hard of hearing prisoners and their families.

If you cannot attend in person, the FCC will live stream the workshop on its website at http://www.fcc.gov/events/workshop-reforming-inmate-calling-services-rates

From the FCC:

The all day workshop will focus, among other things, on the impact of current inmate calling services rates on inmates and their families, a review of state reforms of inmate calling services rates, and a discussion of the costs of providing inmate calling services and how to balance the needs of consumers and correctional facilities.

Reasonable accommodations for people with disabilities are available upon request. The request should include a detailed description of the accommodation needed and contact information. Requests should be made as soon as possible in order to allow the agency to satisfy such requests whenever possible. Send an e-mail to fcc504@fcc.gov or call the Consumer and Governmental Affairs Bureau at 202.418.0530 (voice), 202.418.0432 (TTY).

For further information, contact Gregory Haledjian at 202.418.7440, or via e-mail at gregory.haledjian@fcc.gov.

Federal Communications Commission
Commission Meeting Room (TW-C305)
445 12 th Street, S.W.
Washington, DC 20554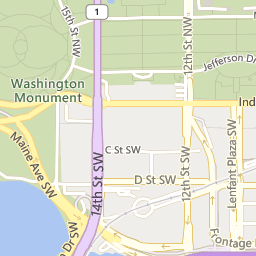 BitcoDavid is a blogger and a blog site consultant. In former lives, he was an audio engineer, a videographer, a teacher – even a cab driver. He is an avid health and fitness enthusiast and a Pro/Am boxer. He has spent years working with diet and exercise to combat obesity and obesity related illness.
Related articles